6.1 TIM GRIFFITH WORKSHOP ARCHITECTURAL PHOTOGRAPHY: BUILDING RELATIONSHIPS
4 days with Tim Griffith and 16 other participants at the Palm Springs Photo Festival in California. If you think that's hot – try temperatures rising to 107F and cloudless blue skies!
For me the highlight of the workshop was Tim's philosophy of architectural photography and then to put this knowledge into action in the field. We were able to photograph the Frey House II designed by Albert Frey in 1963-64, the Palm Springs Visitor's Centre [originally designed as the Tramway Gas Station] designed by Alfred Frey and and Robson in 1962, and the Hotel Lautner designed by John Lautner in 1947.
The Palm Springs Photo Festival 2013 Workshop brochure quotes Tim Griffith: "All you have to do is listen. That is how to respond to architecture. That is the key to photographing more than the mere existence of bricks and mortar. That is how to give voice to the aspiration and emotion that great architecture can hold. Whether pursuing imagery for art or commerce, identifying and responding to the inherent qualities within a building is the single most important skill for a photographer of architecture."
Before letting us loose to photograph Tim outlined his thoughts, inspired by the writings of Italo Calvino, on the esoteric qualities we should pursue in our photography such as lightness, quickness, exactitude, visibility, multiplicity and consistency. That raised some fundamental questions to consider:
• How do I find the essence of the building?
• What am I bringing to the image?
• What have I got to say in this image?
We learnt to listen to the architecture with our eyes and not through the camera viewfinder. Tim taught us to "choose a viewpoint behind your head, then walk away from the building" Griffith insists " we are making, not taking, photographs". So where is the best place for the camera? Then build the image by releasing intersecting points and creating space for the viewer to see a destination and a path for the eye.
Tim kindly let me have a photo for this blog and mine are just snaps I took with my little Leica D4 camera … I'm still processing the shots I took with my Hasselblad H4D/50.
It was a great workshop … except for the heat!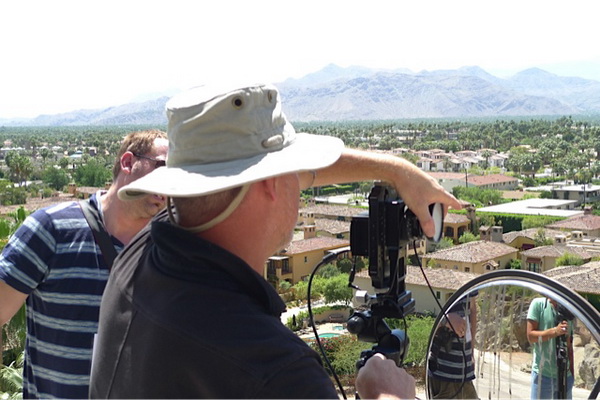 The master at work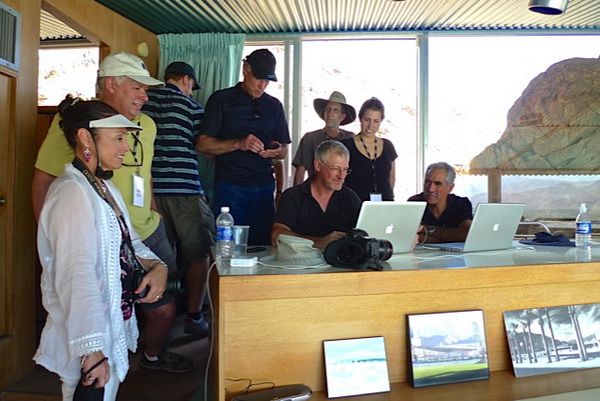 On the job post production training in the field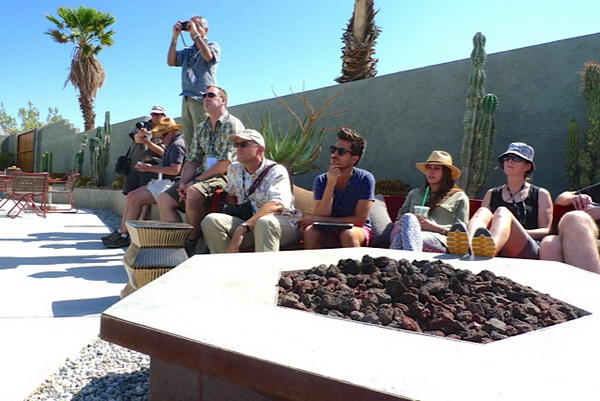 The workshop getting a briefing at Hotel Lautner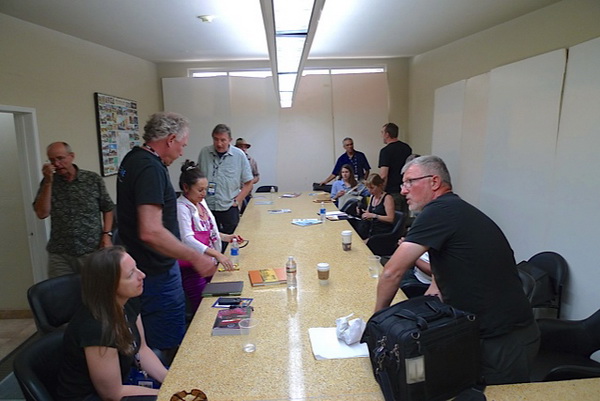 The workshop ends – saying goodbye to new friends – Tim has to catch his flight to the Far East
FREY HOUSE II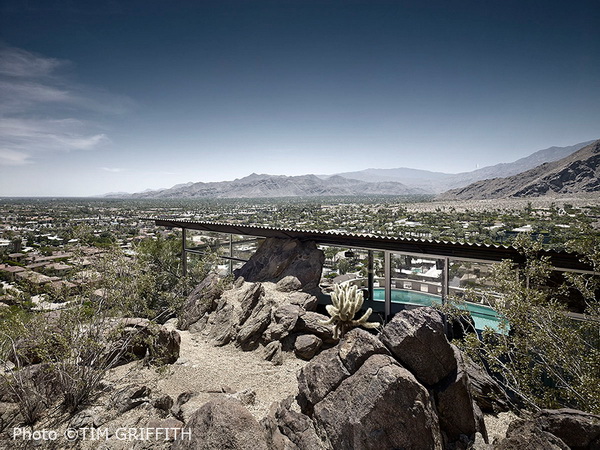 Transparency overlooking Palm Springs courtesy Tim Griffith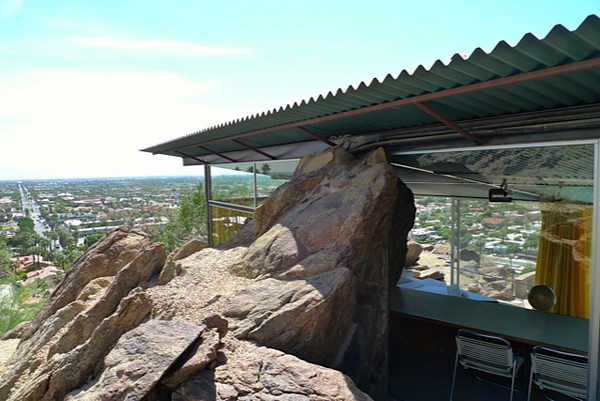 Rocks and corrugated galvanized iron shed roof – © LUMIS photography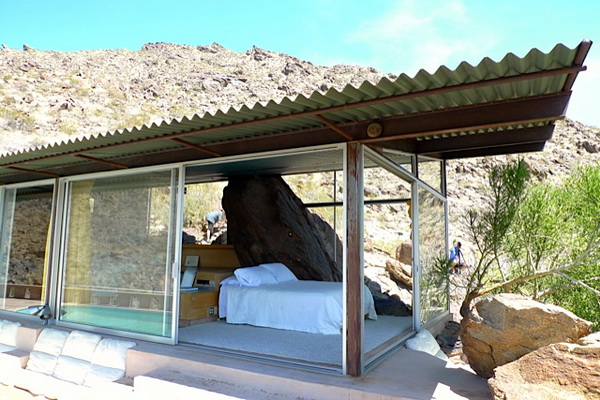 Sleeping between a rock and a hot place – ©LUMIS photography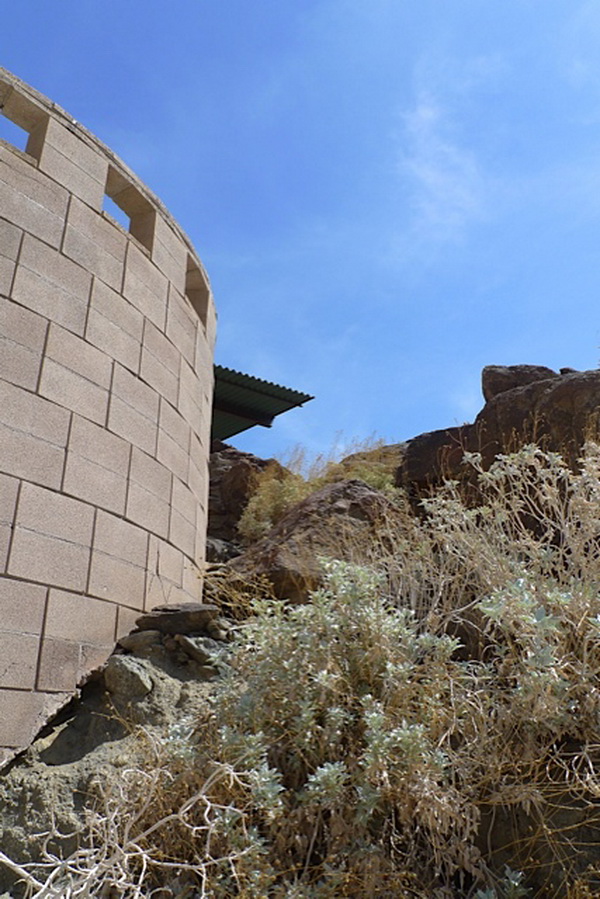 Rocks, concrete blocks forming a curved wall and corrugated galvanised roof sheeting – – ©LUMIS photography
HOTEL LAUTNER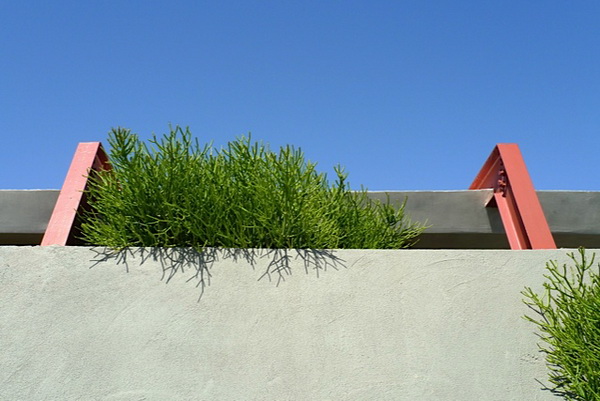 Blue sky, cranked red steel stanchions, sloping slabs and walls – © LUMIS Photography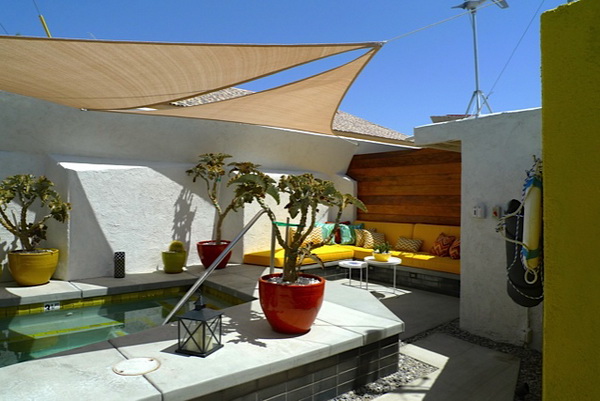 A cosy private 'sipping' pool shaded from the harsh desert sun – © LUMIS Photography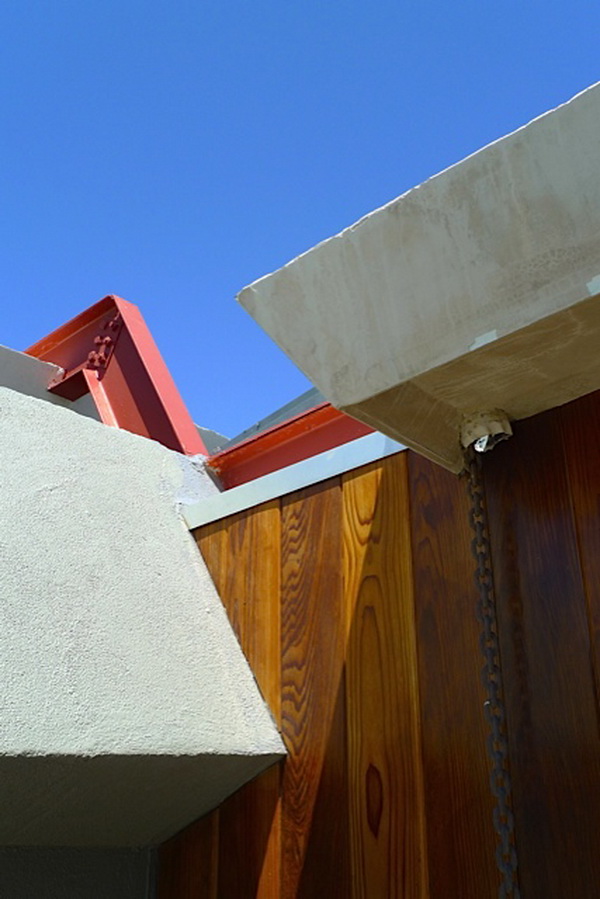 Steel stanchion beams, sloping concrete walls and slabs and timber wall cladding – © LUMIS Photography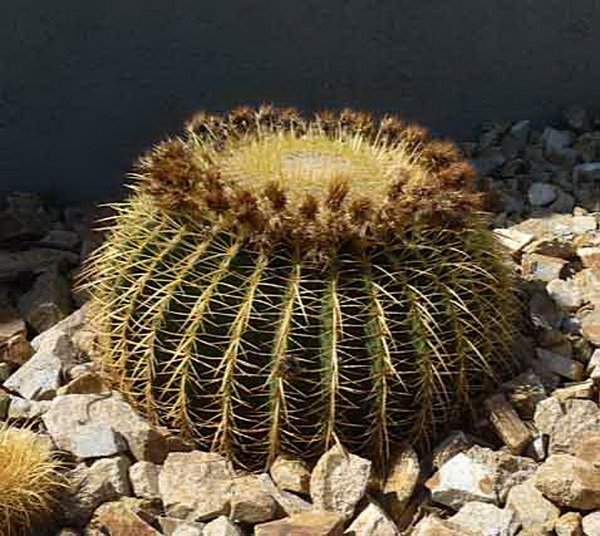 Desert landscaping – © LUMIS Photography
PALM SPRINGS VISITOR'S CENTRE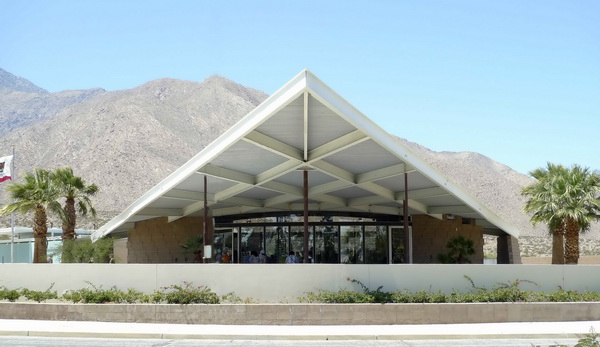 The Visitor's Centre was originally a gas station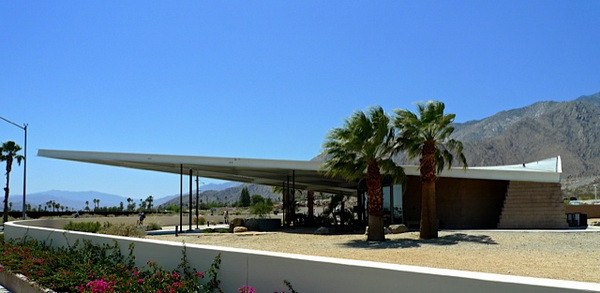 Tilted triangular shading roof soars in the desert against a backdrop of the Sierras – © LUMIS Photography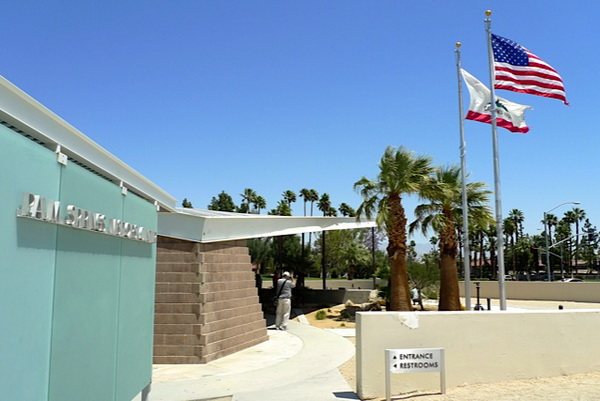 The entrance to the Palm Springs Visitor's Centre – © LUMIS Photography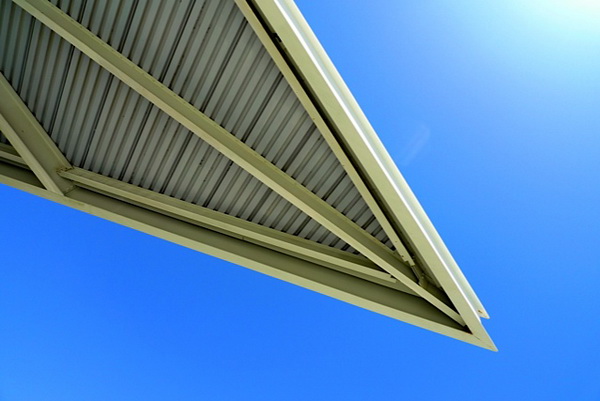 The iconic apex of the triangular roof – © LUMIS Photography