3.3 FEATURE PROJECT: THE LANTERNS SHOPPING CENTRE
February 28, 2013 by Brian Lewis
CONTEMPORARY ARCHITECTURE ILLUMINATES THE BIMSHIRE SOUTH COAST
A new visitor presents a welcome contemporary façade among its conservative competitors. Barbados, with its strong British history, is well known for conservative colonial architecture. Gillespie + Partners, a firm of architects based in Trinidad and Tobago were obviously chosen by their client to deliver something different from the expected on the south coast. Barbados now has a fine piece of contemporary architecture in contrast to its colonial neighbors.
I found that photographing Lanterns in the daytime did not really do it justice. For one the building is low and long and there are always cars parked in front. I found that head on shots of the façade were unflattering so that it was necessary to set up diagonal shot to achieve a more dynamic look. By shooting at twilight I think I managed to achieve a 'memorable' photograph – mind you I had to shoot the entrance shots from the edge of the driveway entrance and had experienced a few Bajan driver comments. The one-point perspective shot of the colonnade I think is also a powerful graphic image in which the vertical column elements are an interesting counterfoil for the glass front shop façade and Caribbean sea in the distance.
Hastings, Barbados 2011
The project layout is a simple L shaped two-level drive-up type neighborhood mall with a car park forecourt.
Escalators and a glass-enclosed elevator are located at the corner of the L with a feature stair at the front of the mall.
Two levels of shopping with open-air colonnades and atrium take advantage of the ocean vista and breezes at the south coast.
The shop units are designed with the flexibility to consolidate into larger shops, giving greater flexibility to the tenant's fit-out.
The branding for each shop is expressed through a combination of LED edge-lit acrylic panels and the broader canvas of the continuous glass banner screen wrapping around the length of the colonnade.An illuminated glass pylon 'lantern' sign at the main frontage terrace announces the development from a distance.
Features designed to create an upscale shopping experience include the following architectural elements:
• Frameless glass handrails and shop fronts
• Marine grade stainless steel fittings
• Glass reinforced concrete [GRC] • Specialty lighting
• Water features
• Landscaping
"The form, the expression of the steel structured colonnade, the transparency of the handrails, shop fronts and glass enclosed elevators, the precision and simplicity of detail all come together to present an unashamed contemporary architecture worthy of standing alongside its colonial neighbors" Brian Lewis.
To get the right light I shot an image every three minutes over a period of half an hour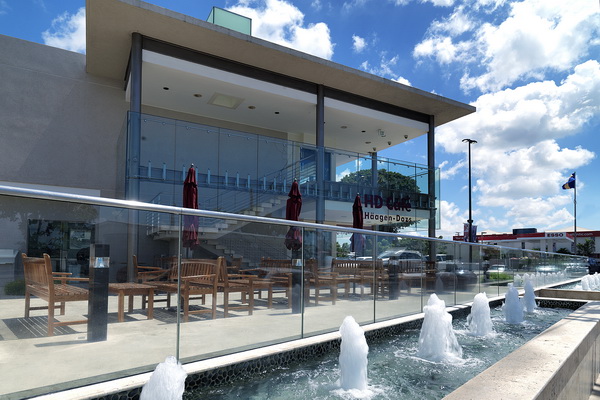 Fountain feature with glass handrail, cafeteria seating and corner staircase leading to upper floor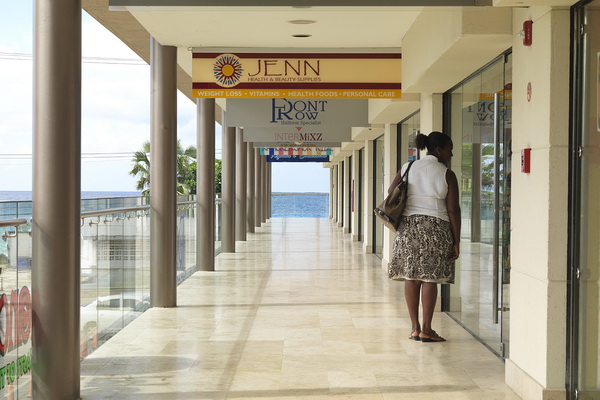 The collonade with glass railing, travertine floors, frameless glass shopfronts and the Caribbean Sea beyond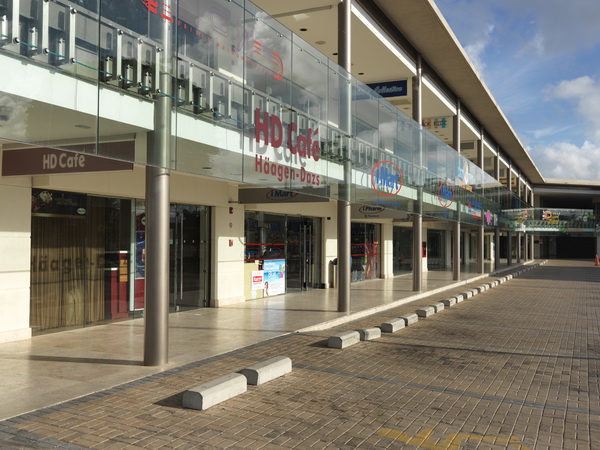 A rare moment on a Sunday morning with no cars in the foreground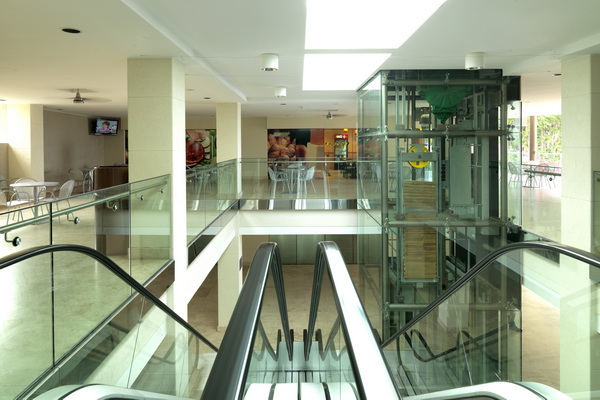 The rooflight illuminates the central void area occupied by glass escalators and glass enclosed elevators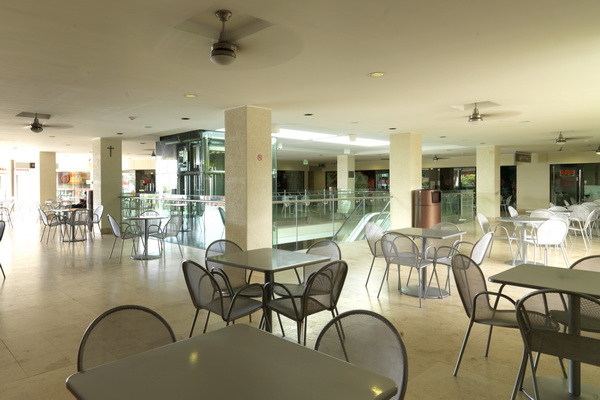 Cafeteria seating occupies the area surrounding the central void, glass escalators and glass enclosed elevator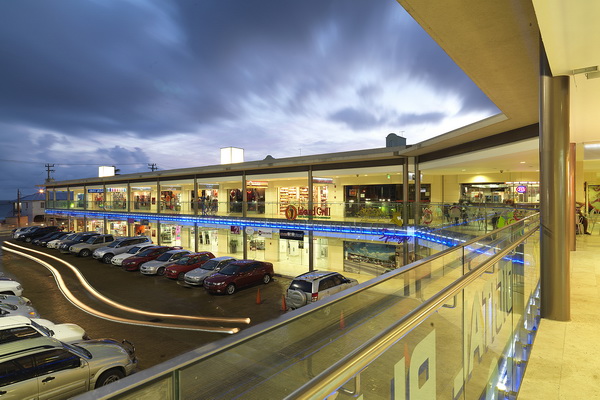 The building comes alive at sunset
About Gillespie + Partners
A firm of architects and interior architecture design
Seven Fernandes Industrial Centre, Port of Spain, Trinidad + Tobago
T: + 868 626 5177 F: + 868 626 3770 E: info@gillespieandpartners.com