30.1 2017 WORKSHOPS
The holidays are a good time to catch up on many things, including the craft of architetural photography. During this summer I am attending two workshops: one is the Santa Fe Architectural Photography Workshop by Nick Merrick held in Santa Fe, New Mexico; the second is a One on One Workshop with Landscape Photographer, Charlie Waite held in Dorset, UK. In a future blog I hope to report on the workshops.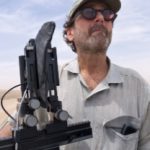 Nick Merrick, partner, principal, and senior photographer with the architectural photography firm Hedrich Blessing, is recognized as one of the leading architectural photographers working today. His work appears regularly in architectural and design journals worldwide, and he organized the retrospective monograph Building Images: Seventy Years of Photography at Hedrich Blessing and its companion traveling exhibition. Nick has lectured and exhibited widely, and this is Nick's 12th year teaching at the Santa Fe Workshops. His work can be viewed at www.hedrichblessing.com.
The Workshop Arhcitectural Photography will take place in Santa Fe from July 2017 over five days and is designed for photographers with experience in architectural photography. The workshop will cover technical issues of lighting with strobes and hot lights, color balance, contrast, and their relationship to the aesthetic issues of image design. Nick shares his working philosophy and photographic techniques through digital demonstrations that utilize Capture One software, and guides participants in lens selection, composition, and styling decisions.
Hedrich Blessing Photography became associated with the modernist movement in the early 1950's. By then a firm of six photographers, Hedrich Blessing was also photographing the works of Albert Kahn, Buckminster Fuller, Eliel and Eero Saarinen, Minoru Yamasaki, Skidmore, Owings & Merrill, Harry Weese and Mies van der Rohe. Although most widely known for its architectural photography, from the outset Hedrich Blessing has been a commercial studio working with designers in related fields such as industrial, annual report, product and editorial photography. Today three photographers build upon Hedrich Blessing traditions.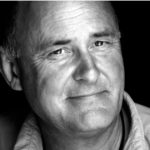 Charlie Waite is widely regarded as the doyen of English landscape photographers. His style combines graphic finesse with an almost spiritual quality of calm and serenity. His distinctive treatment of historic Mediterranean landscapes in particular is instantly recognisable. Charlie is also an absolutely inspirational public speaker, who combines an actor's training with his passion for landscape and photography. His reputation means his work is in demand worldwide. Charlie never fails to inspire and encourage the participants in his photographic workshops.
The One to One Workshop typically begins at 10am with a review of 5 images from the participant's portfolio. This gives the opportunity for you to get some immediate feedback on the technical and creative elements of your images and enables Charlie to tailor the day's shoot to ensure it will be most beneficial to your photography. The rest of the morning will be spent visiting up to 3 locations within the local vicinity to give you the opportunity to photograph in the context of different lighting and landscape situations. Over lunch you will have the opportunity to discuss with Charlie your aspirations as a photographer and perhaps gain some new insights into how you might achieve those. During the afternoon you will be taken to up to 2 local locations to continue your discovery of new techniques and new understanding of how to make striking landscape images.
Light and Land is the UK's premier Landscape Photography Tour company – offering one day workshops, and longer residential tours in the UK and abroad. Light & Land was set up by Charlie Waite and the distinguished specialist flower photographer Sue Bishop – and run by a team of exceptional tour leaders, including Joe Cornish, Antony Spencer, Phil Malpas, Clive Minnitt and many more. Light and Land Photography Tours and Workshops are suitable for any skill level, with small group numbers to ensure the maximum opportunity to learn from these masters of the trade.