3.4 INTERNATIONAL HERALD TRIBUNE
March 23, 2013 by Brian Lewis
Last week I experienced a flurry of e-mails that led to a commission to shoot the Raymond/Ogbue house in Cascade for the International Herald Tribune. The International Herald Tribune is the international edition of the New York Times. Jewel Fraser, a journalist from Barbados, was asked to do an article and identify a couple of houses in Trinidad to feature in a forthcoming issue of both the online and the paper editions. The other house was one designed by acla:works and had previously been photographed last year by LUMIS.
The Raymond/Ogbue house in Cascade was scheduled for a shoot later this year. Both houses are to be included in 'Caribbean Contemporary Architecture' due for publication by LUMIS in 2015.
When the call from Jewel came through the Raymond/Ogbue house was encased in scaffolding after a repainting. The day after the scaffolding was removed we scouted the property and scheduled the shoot for the following afternoon. Fortunately the weather held up and a series of well-planned interior and exterior shots went ahead without any major hitches as there was no time to spare with a 'pressing' deadline.
The night shots were a challenge with light infiltrating from the neighboring sodium streetlights that produced a orange colorcast. Shooting the views to the west at sunset also proved challenging having to contend with the harsh afternoon glare of the sun in contrast to the shaded interiors.
As the sun set there were moments for pause and reflection aided with cool white wine spritzers waiting for the right moment – a good test run for the main shoot of the house. You can checkout the article in the International Herald Tribune 20th March online edition.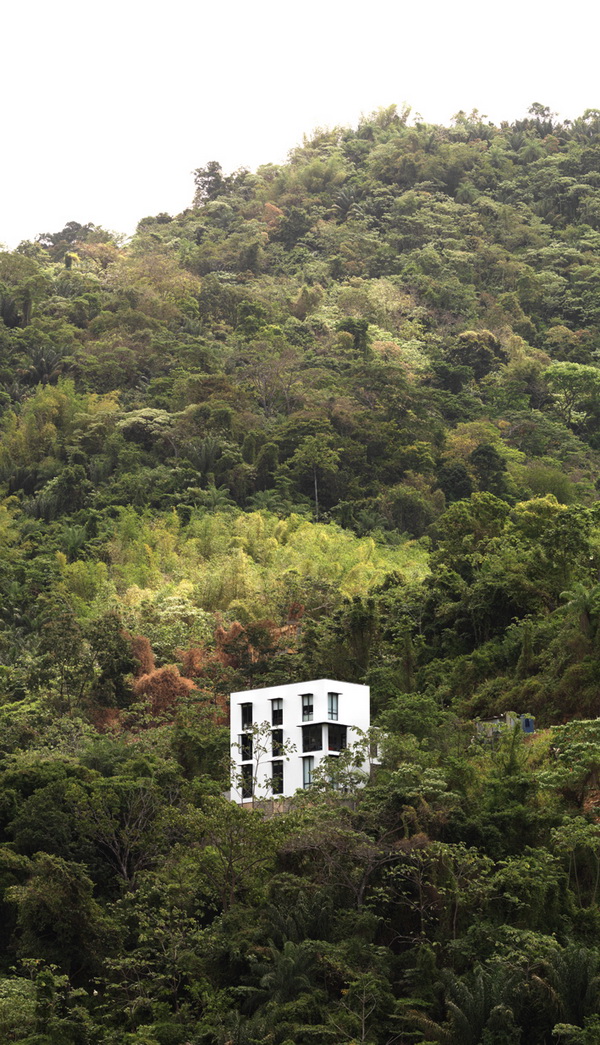 the house set against the hillside in its environmental context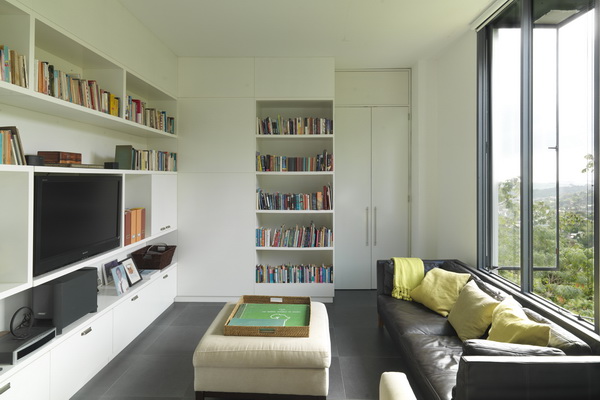 the family room with media and library with guest room beyond and laundry workroom behind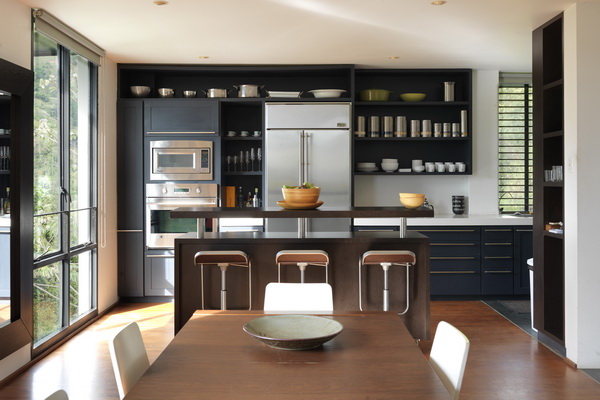 elevation of the open kitchen with breakfast counter and dining and sitting all in one great space
the sitting area with a tranquil view over Cascade in the foreground and the Guilf of Paria and Venzuela on the horizon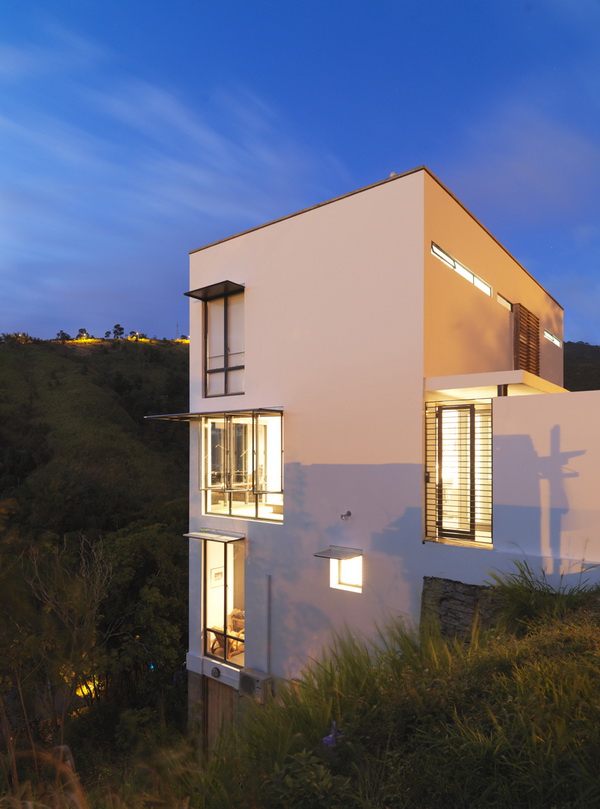 a townhouse attached to the hillside with the entrance at the middle level