2.3 FEATURE PROJECT: SME UTILITY PROJECT
January 28, 2013 by Brian Lewis
Sometimes the journey can be as interesting as the destination. So here we are, Mark, Brien, Kevin and myself in Martinique after a fairly grueling boat journey from Trinidad via St. Vincent and St. Lucia. We rent this tiny little French car and load up all my equipment and four rather large and vocal passengers. The engine starts well enough but hark … is that a "meow" I hear? So we all get out the car to investigate – four university graduates to find a cat. Armed with umbrellas and water bottles and now surrounded by curious Martiniquans we set out to extract the cat that has taken up residence in the engine. After half an hour or futile effort and much to the amusement of the onlookers, the four grads shrug as we had to set off to make our appointment to photograph SME. So off we go down the motorway with cat merrily meowing at the mild discomfort of engine noise and warmth. But this cat definitely has nine lives because when we get to SME there it is "meow". So the team drop me off to take my photos and they return the car to the rental company who put it up on a car lift and manage to extract the well-travelled cat.
4 graduates attempt to extract the kitten using water, umbrellas and lots of strategy ….. but the kitten survived the intruders and the ride
So yes about SME, which almost seems incidental at this point. The thing I found interesting about SME is how its architect, Patrick Amouroux of Amouroux Architecture, transformed what is basically a utilitarian building into a piece of architecture. Essentially Amouroux created a timber louvered screen facade that not only shades the building but creates a covered walkway between the two buildings and an imposing façade for the project. I also found there were some interesting details, materials and the use of color. To my mind this demonstrates that a talented architect can transform even a simple utilitarian building into a worthwhile contribution to the built environment.
The challenges for me as a photographer were twofold; the weather and the lack of maintenance. SME is quite photographic because of its dynamic façade. Regrettably the weather during the entire week we were there was inclement. The fact is that sometimes this happens so what do you do? Answer: you do what you can! Thank goodness for Photoshop as you can remove the mildew on the concrete paving and introduce some blue sky to cheer things up a bit and create a few strong images.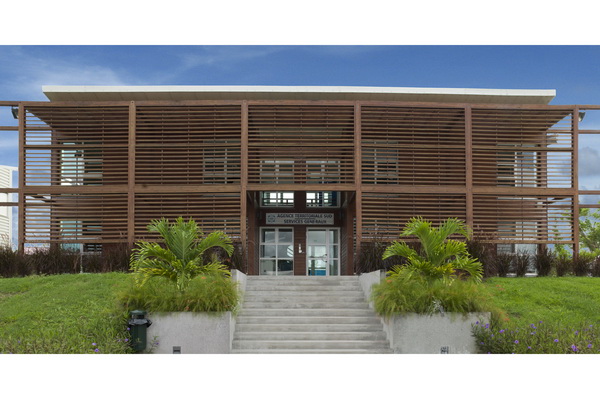 The timber louvered screen forms bris-soleil shading façade and a covered walkway to screen a public utility building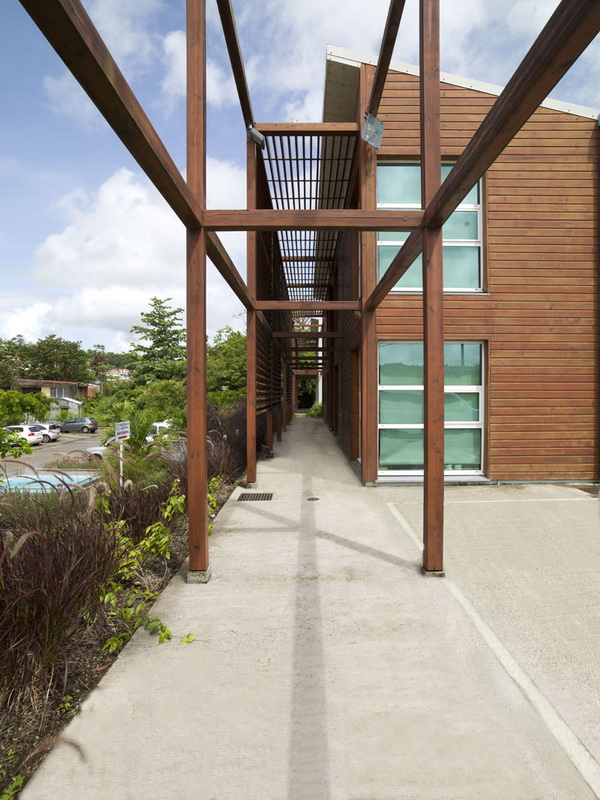 The walkway along the timber louvered bris-soleil facade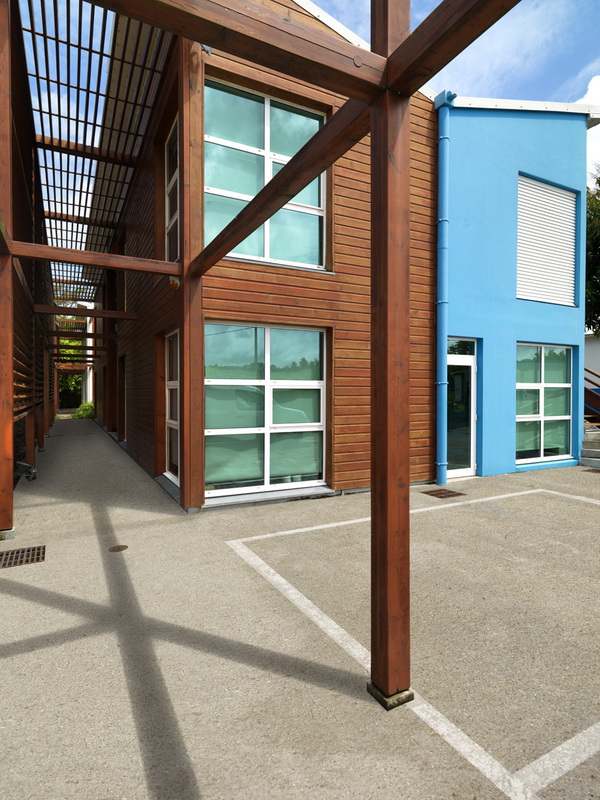 material and colour used to define public and staff areas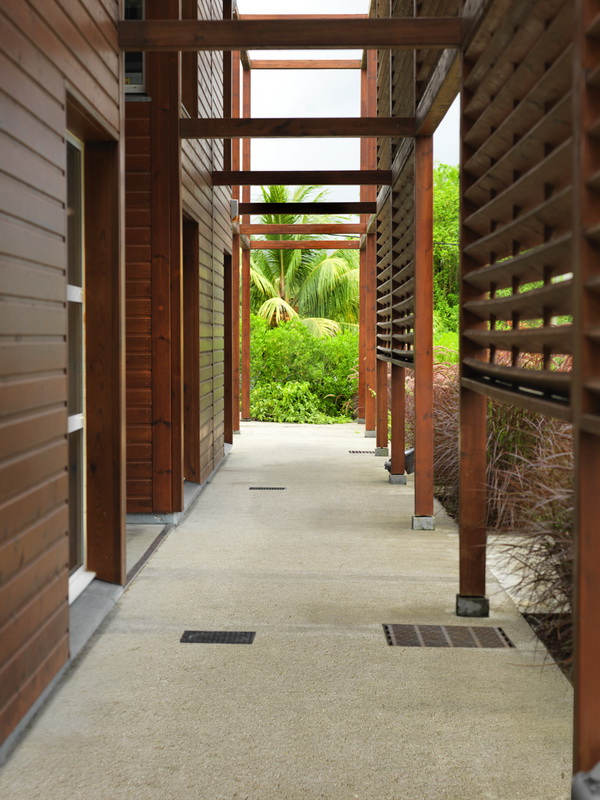 the walkway sheaded by the timber louvred bris soleil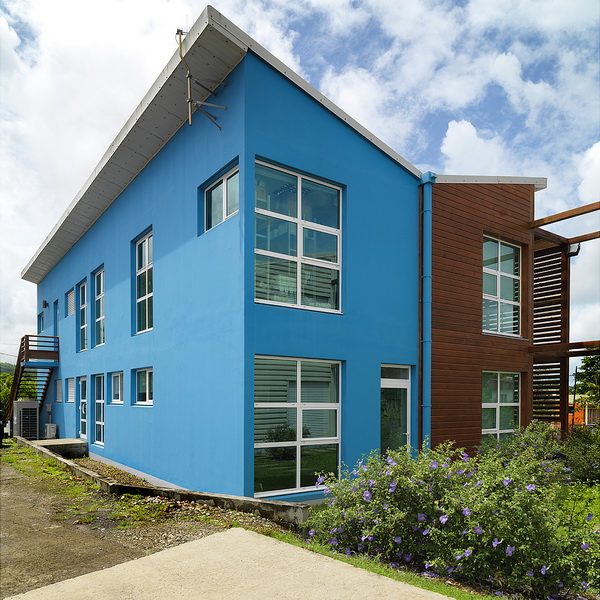 I assume the blue represents the water utility and the timber expresses the public functions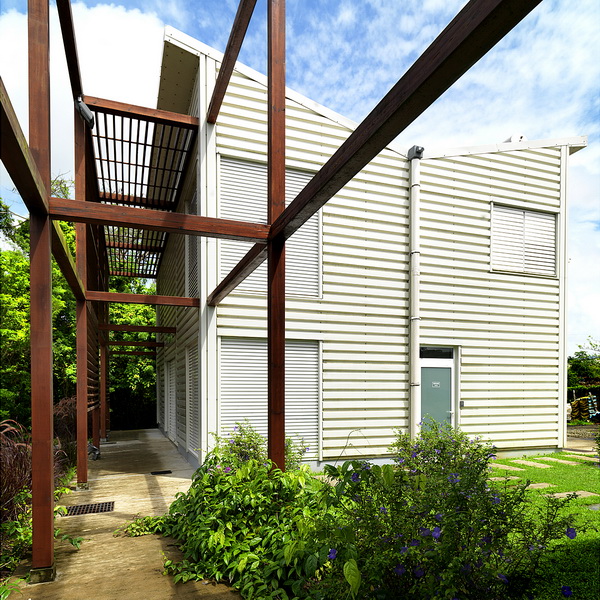 The screened walkway that connects the main administration building to the utilitarian workshop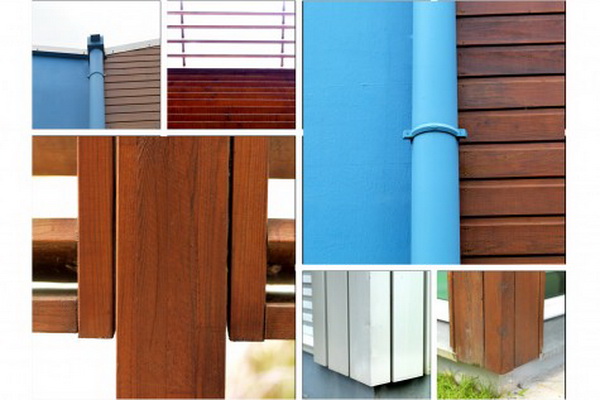 details show the use of material, colour, structure and connections